Restaurant "The TERRACE" of the Grifeu hotel
The "TERRACE", the gastronomic restaurant of the hotel, a place we wish to see more often along the shores of the Mediterranean, a blessed place where to stop for a greedy and joyful meal, a place where to enjoy sun and summer flavors.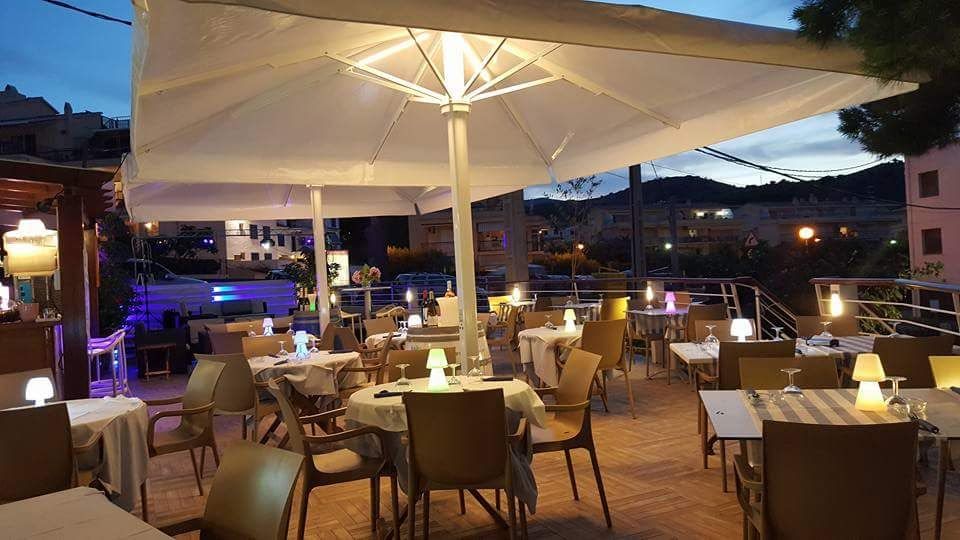 Lunch under the sun or the pine trees, diners under the starry night, watching the moon rising on the sea, the shooting stars, the fishing boats which, like fireflies, inhabit the sea each night, the waves crashing on the rocks as a background noise.
The Mediterranean Sea is in your plate.
Our Chef and his team will offer a creative cuisine: a seasonal cooking with meticulously selected products. A selection of products which include the virgin olive oils of the region. Dishes are based on fish delicately steamed and delivered every evening after the auction of the port of Llança.
You'll savor sun and flavors with our tapas, fresh pasta, delicious zarzuelas and other local dishes, vegetable raviolis, homemade ice cream and sorbets. The wines of the region will delight your palate.
This is a gourmet cuisine and a magic place. What else can we say?
---
Book a table now at the restaurant with sea view.