Prestige Hotel Room on the Costa Brava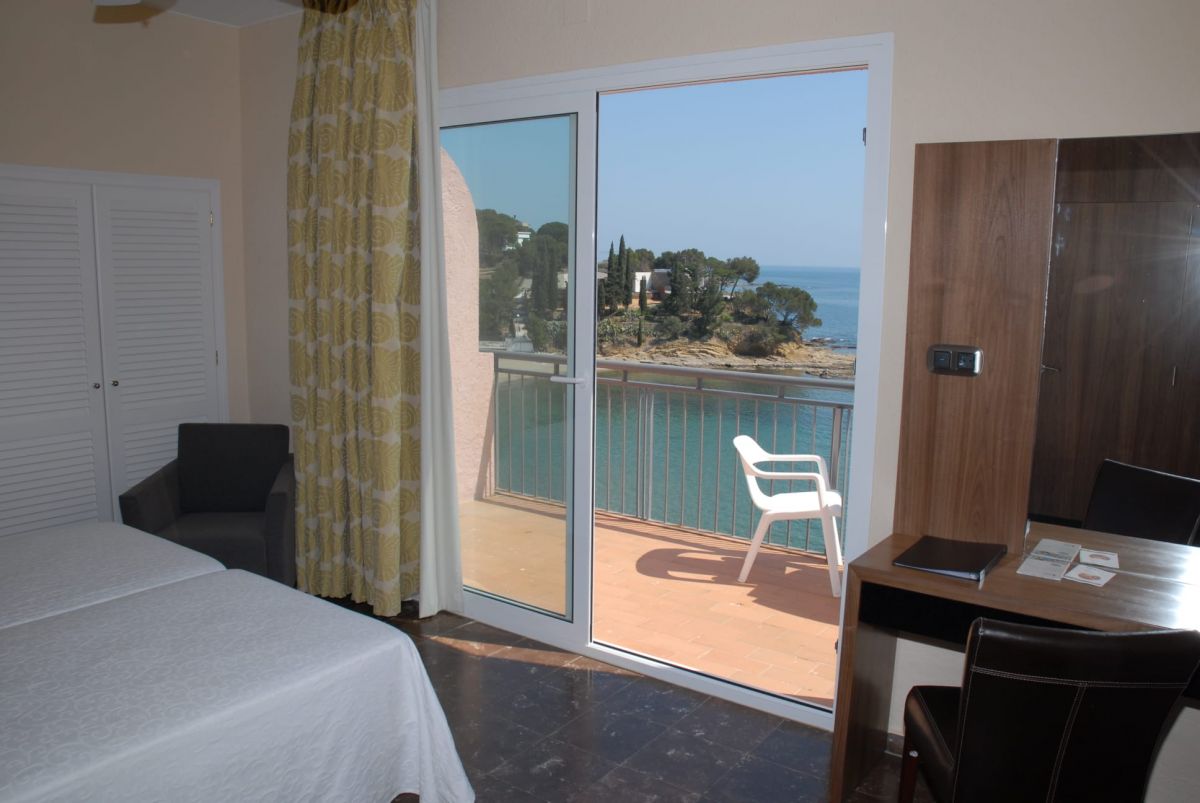 Do you need space for your stay on the Costa Brava? Would you like to stay in a spacious, unique and carefully decorated hotel room?
We welcome you in a Prestige room, whose large size is not the only advantage! All our Prestige rooms are decorated in their own style. No two are alike!
Thanks to decorations made up of modern and antique pieces found in local antique shops, they all match without looking alike.
Room With overlooking the Mediterranean or the Pyrenees
From the large bay windows of a Prestige room, the view melts away to the horizon, offering unforgettable sunsets. Its large terrace offers a privileged view of the immensity of the Mediterranean or the foothills of the Pyrenees.
For your well-being and comfort, you will of course find a modern bathroom in all our hotel rooms.
---
Visit Llança, on the Costa Brava in Spain! Book your Prestige room at the Grifeu Hotel now: