Restaurant and Bar at the Grifeu Hotel in Llança
Whether you are staying at the Hotel Grifeu for personal or professional reasons, don't miss the opportunity to enjoy a meal, indoors or on our large terraces right on the water!!
We offer a range of dining options, from Mediterranean cuisine to tapas, pizzas, crepes, homemade ice creams and aperitif cocktails. All of this on the Mediterranean coast and sheltered by the Pyrenees, in the small fishing village of Llança, on the Costa Brava.
Waterfront Mediterranean Restaurant
On its magnificent terrace bordered by the Mediterranean, you can enjoy your breakfast buffet, but also take advantage of the à la carte meals, at lunchtime and in the evening.
Our specialities: many fish and meat dishes, tapas...
Please note: our restaurant is happy to help you host your private events (wedding, retirement, birthday) or professional events (seminar, team building sessions...).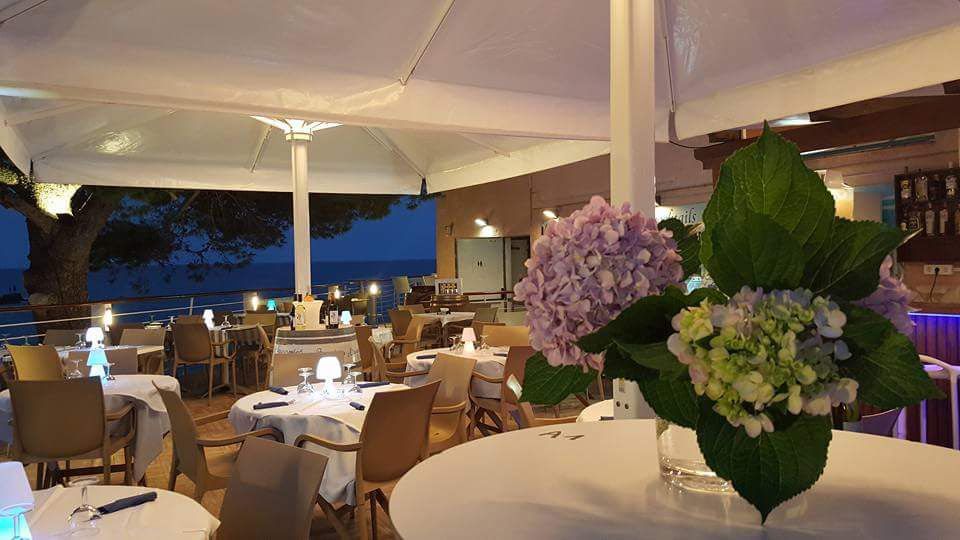 PizzEria
At any time of the day, come and enjoy the delights of our pizzeria: a wide choice of pizzas, as well as kebabs, a crêperie service and an artisanal ice cream parlour.
Cocktail and Oyster Bar
Located next to the restaurant, on the terrace, have a relaxing moment in our bar's comfortable armchairs and enjoy its musical atmosphere, while tasting delicious cocktails, beers, sodas, as well as fresh oysters from the Mediterranean.
Book your hotel stay in Llança, on the Costa Brava: