Organisation of Team Building / Seminars on the Costa Brava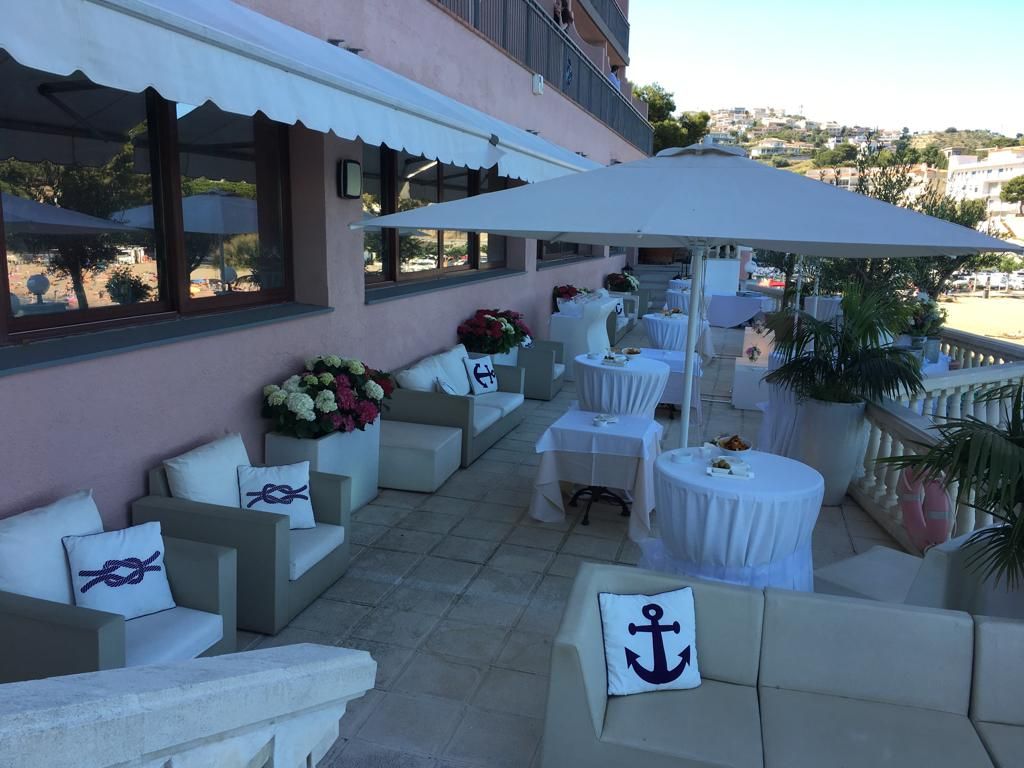 Located 40 minutes from Barcelona and Perpignan (a direct train connects Barcelona to Llança), our three-star hotel restaurant is the ideal setting for a corporate event by the sea on the Costa Brava!
The establishment has a room with a capacity of 40 people, which can comfortably accommodate a seminar, a meeting, a team building operation or a medium-sized conference.
It can be set up in a school or theatre style and is equipped with all the necessary equipment for your corporate events: video projector, screens, Wi-Fi connection, coffee machine, etc.
Your Corporate Event in a 3-Star Hotel
To make your corporate event even bigger, why not add our à la carte services? We can organise your team meals (lunch and dinner) and book our rooms if you wish to spend several days in this privileged area, between the sea and the mountains.
Are you planning to organise activities or a team outing during your seminar? You have the choice, as close as possible to our hotel, in Catalonia on the Costa Brava: 18-hole golf course 6 kilometres away, excursions on foot or by mountain-bike in the Pyrenees, introduction to scuba diving, fishing by boat, sea excursions...
Let us organise your seminar on the Mediterranean coast!
Contact our hotel in Llança, Catalonia